In conjunction with its partners, Suni e.V. carries out a variety of projects promoting intercultural communication and encounters between Namibians and Germans. We want to break down cultural barriers and stereotypes, learn from each other and have fun together.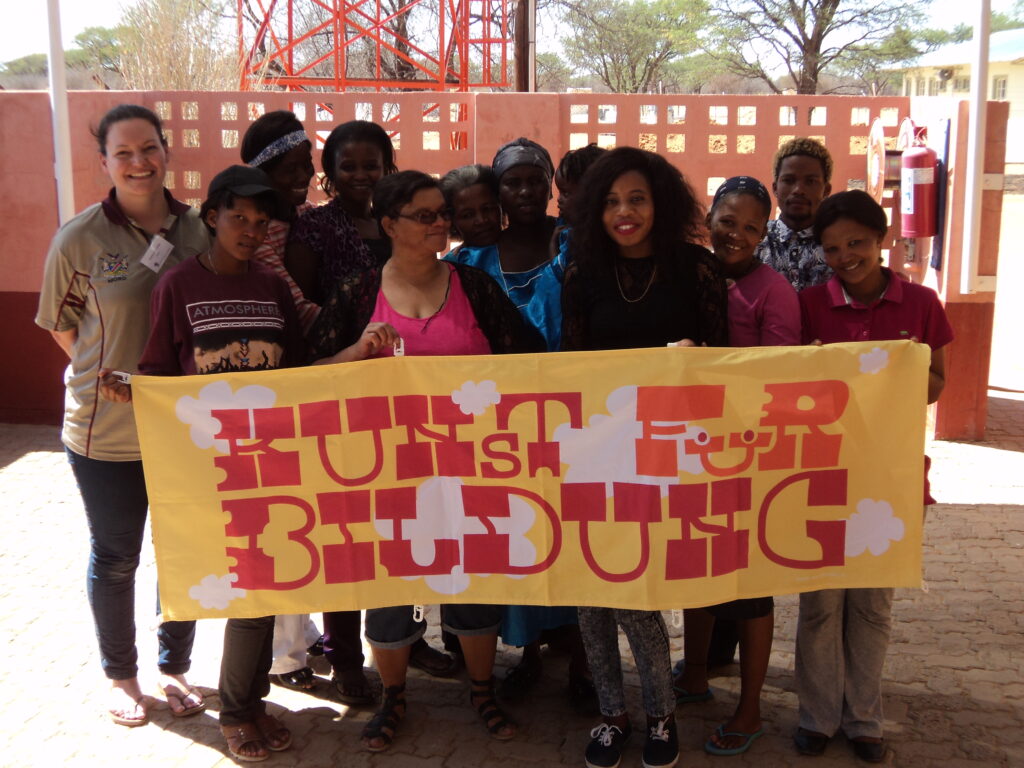 The "Art for Education" programme comprises a variety of different elements and ideas which all work together.
Art projects carried out in this context contribute to the promotion of greater mutual understanding and the breakdown of cultural stereotypes. Through the medium of art, we broaden our horizons, develop mutual awareness and interact as equals.