"They hit water at 219 meters 800 liters per hour !!!! We are absolutely ecstatic!!!"
Suni e.V. received this message from Linda Bullen on the afternoon of April 9. The Catherine Bullen Foundation is drilling of a borehole for the Donkerbos Primary School in the Omaheke Region of Namibia. Suni e.V. has a long partnership with the UK-based Foundation. We teamed up and support the drilling financially.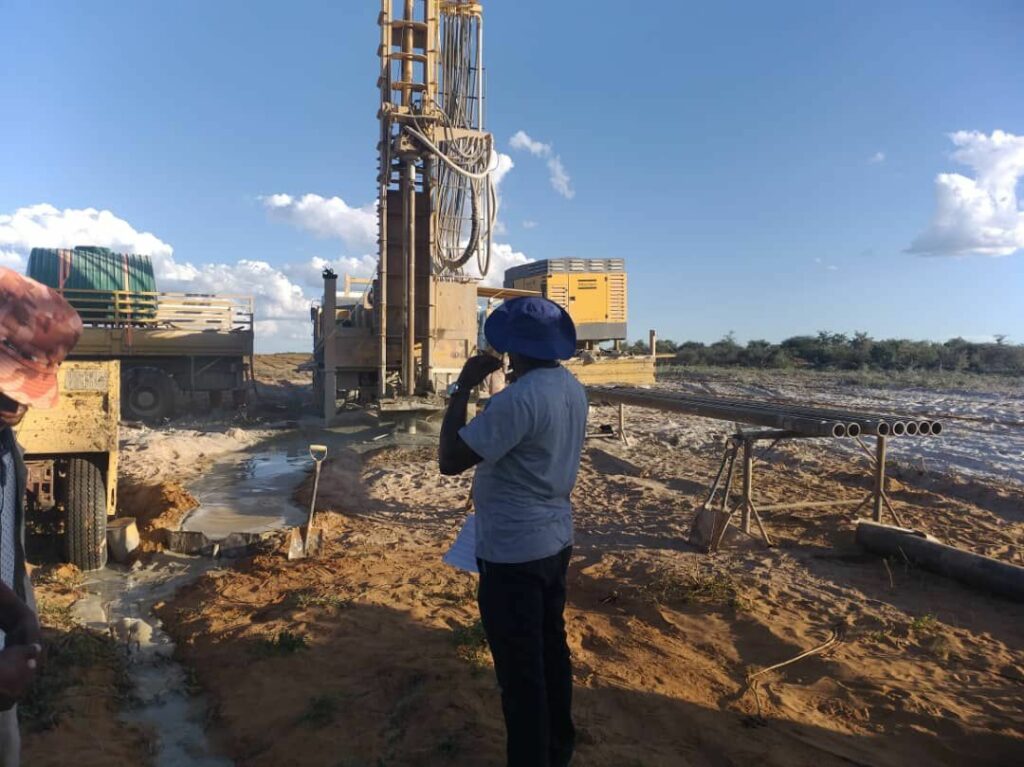 Originally it was planned to drill a borehole for the Eiseb Primary School in Eiseb Pos 10 before the Corona Pandemic. However, the drilling was repeatedly delayed due to the Corona restrictions. Then the Namibian government was able to fund the project. The borehole will be drilled in Eiseb in 2022.
The Donkerbos Primary School has also urgently needed its own borehole for years. At the elementary school, a dormitory with water toilets and showers was built with German development aid through the German Special Initiative. However, due to a lack of water supply, these could never be put into operation. Although a borehole drilling had been planned until 2017 as part of the overall German-Namibian project. However, this was never implemented. The school draws its entire water supply from collected rainwater. The supply is rationed, and two cups of drinking water are distributed per child per day.
In consultation with the governor of the Omaheke region and Suni e.V., The Catherine Bullen Foundation moved the drilling to Donkerbos. Here, two successful boreholes were drilled in March, which will soon supply water to the school, dormitory, and surrounding residents of the settlement. The second borehole is even more productive than the first: "Enormous result at borehole two. 15000 litres per hour at 255 meters deep. Beyond our wildest dreams. So happy." Writes Linda Bullen on April 12.
Groundwater is now being tested for contamination. Water supply infrastructure will be built at the school in the coming weeks and month. The Catherine Bullen Foundation will supervise the project until the water can be used at the school facilities and beyond. Suni e.V. will continue this fruitful partnership and keep you updated about the Donkerbos Primary School. Many Thanks to Linda and Roger Bullen for implementing this multinational project.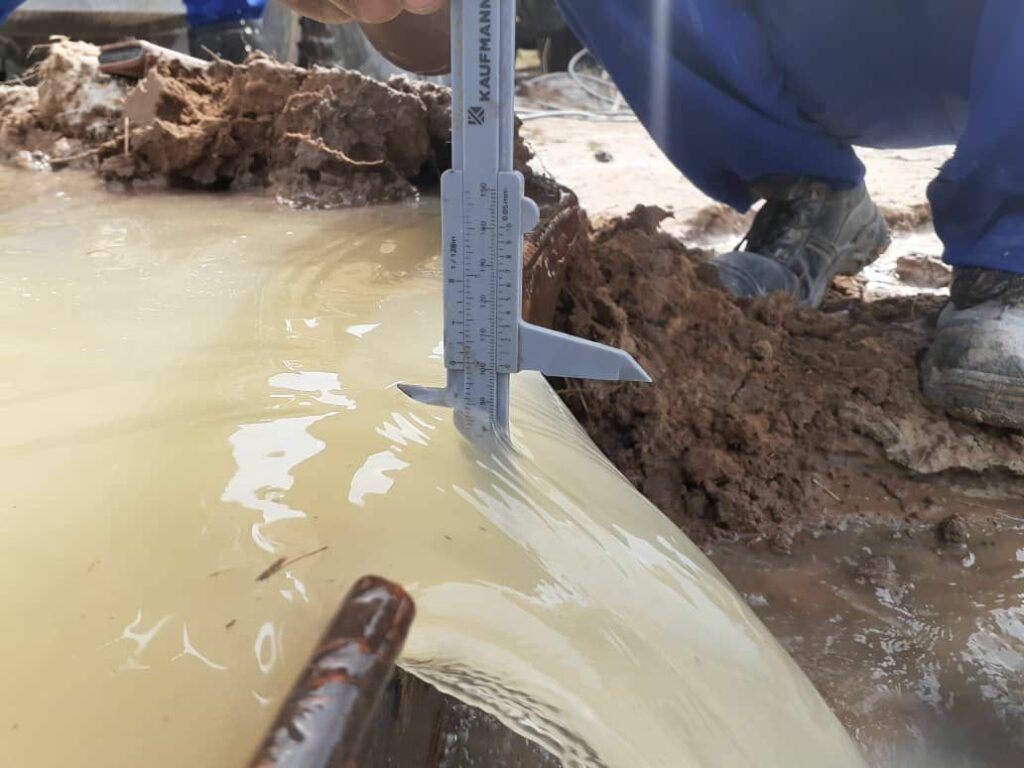 Additional Information
Groundwater Investigations in the Eiseb Graben-Main Hydrogeological Report
The advantages and disadvantages of groundwater drilling
The German Special Initiative in Namibia