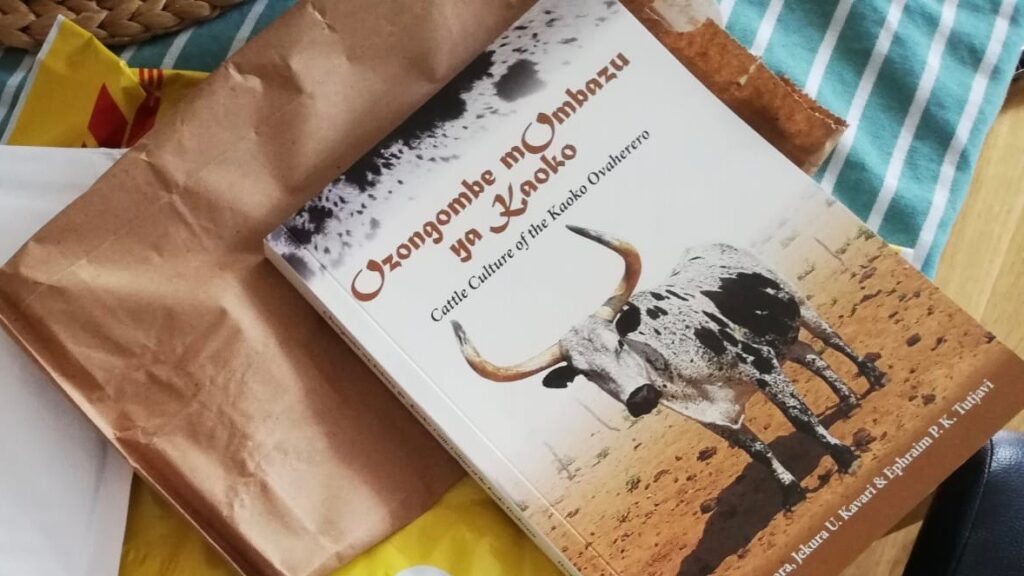 We are pleased to announce that the book Ozongombe mOmbazu ya Kaoko: Cattle Culture of the Kaoko Ovaherero by Gabriel Ngungaa Hangara, Jekura U. Kavari & Ephraim P.K. Tutjavi has recently been published.
The purpose of this publication is, among other things, to document the various terms on Otjiherero used by cattle ranchers to describe their animals before the terms become extinct.

Suni e.V. supported the book project financially in 2017 and we are happy that the project could be completed successfully with the publication.